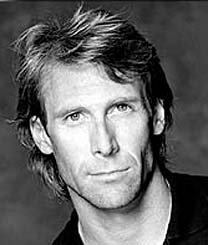 "The press don't like to say nice things because nice is boring. It's much better to label me the devil. What we do is not brain surgery. We are entertainers, plain and simple, and we're responsible to bring that money back, to make a profit."
"We don't make movies for critics. I've done four movies; there's millions upon millions upon millions of people who've paid to see them. Somebody likes them. My greatest joy is to sit anonymously in a dark theater and watch it with an audience, a paying audience."
"What I look for in a script is something that challenges me, something that breaks new ground, something that allows me to flex my director muscle. You have got to think fast in this business, you've got to keep reinventing yourself to stay on top."