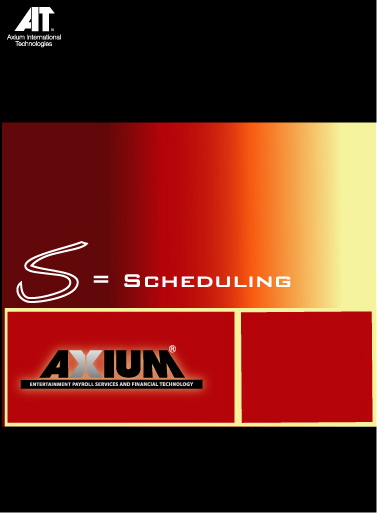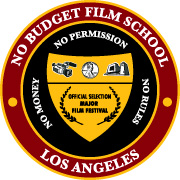 Dear Filmmakers,
My two-day no-budget filmmaking class, "The Art & Science Of No-Budget Filmmaking," is back in Los Angeles, scheduled for Saturday and Sunday, August 25th and 26th at Raleigh Studios' Chaplin Theater. I'm excited to announce that I was able to team up with
Axium Entertainment
again and will be giving free copies of their Scheduling and Budgeting software to all paid attendees.This class represents an incredible value. If you're a prepaid member of a qualifying film organization, you'll get the two all-day classes, two free lunches, and both
Axium® Scheduling™
and
Axium® Budgeting™
software packages (together worth $400), all for only $225! If you can only make it to one of the days, you will be able to register for one day only and still receive one of the software packages of your choice, absolutely free.
Guest speakers include
Craig Zobel
, director of "Great World Of Sound," which premiered at this year's Sundance and was picked up by Magnolia Pictures and will be released theatrically in September;
Ti West
, director of two successful no-budget horror films, ("The Roost" - picked up by Showtime and "Trigger Man," which just premiered at the 2007 LAFF) and the upcoming sequel to "Cabin Fever";
Matt Radecki
, co-director of "TV Junkie" (which premiered at the 2006 Sundance) and co-founder of Different By Design (a production and post-production house serving independent filmmakers);
Daniel Casey
, director of the $540 feature "The Death Of Michael Smith," an award-winner at this year's Slamdance; and
Peter Broderick
, President of Paradigm and one of the most sought-after consultants in the area of alternative distribution strategy.
Immerse yourself in two days of no-budget filmmaking instruction and ambience, learn cutting-edge techniques from experienced professionals, network with other no-budget filmmakers, and walk away with free, powerful tools to help you effectively plan and execute your next production. If you're through talking about being a filmmaker and ready to become one, this will be the most practical filmmaking class you will ever take.

THE ART & SCIENCE OF NO BUDGET FILMMAKING
A Two-Day No-Budget Filmmaking Immersion
August 25 & 26, 2007
Raleigh Studios - Chaplin Theater
DAY ONE - Saturday, August 25th:Course 101: "The Art of No-Budget Filmmaking"
DAY TWO - Sunday, August 26thCourse 201: "The Science of No Budget Filmmaking"
For more information and to register, please visit the website:
Looking forward to seeing you there!
Best,
Mark Stolaroff